Fluffy Residents
Sadly, not every ferret can be put up for adoption.
Sometimes we take in ferrets who cannot be rehomed due to temperament, health or age. The welfare of all of the ferrets that come to us is of utmost importance, and so every single one that comes in goes through a thorough medical and behavioural assessment.
It can take many months to rehabilitate some ferrets and our rehabilitation and neutering program is tailored to each ferret's individual needs. If it is decided that it is not in the ferrets best interests to be rehomed, then we offer them a lifetime home either here at the rescue or in supported foster care with our volunteers.
It is through our shop sales, events and supporter donations that we are able to continue to care for these residents. If you would like to help towards the continued care and vets costs by making a monthly donation, please either contact us via our facebook page, or via info@fluffyretreat.org.uk
You can also donate via our shop pages here.
Here are a few of our lovely Fluffy Residents...
Beatrice & Aelia
Believed to have been born in 2017, Beatrice is a polecat jill and Aelia is a sandy jill. Beatrice and Aelia came to the rescue together and sadly, Aelia showed prominent signs of lymphoma. Neither of them are up for adoption at this time as it would not be fair to separate them.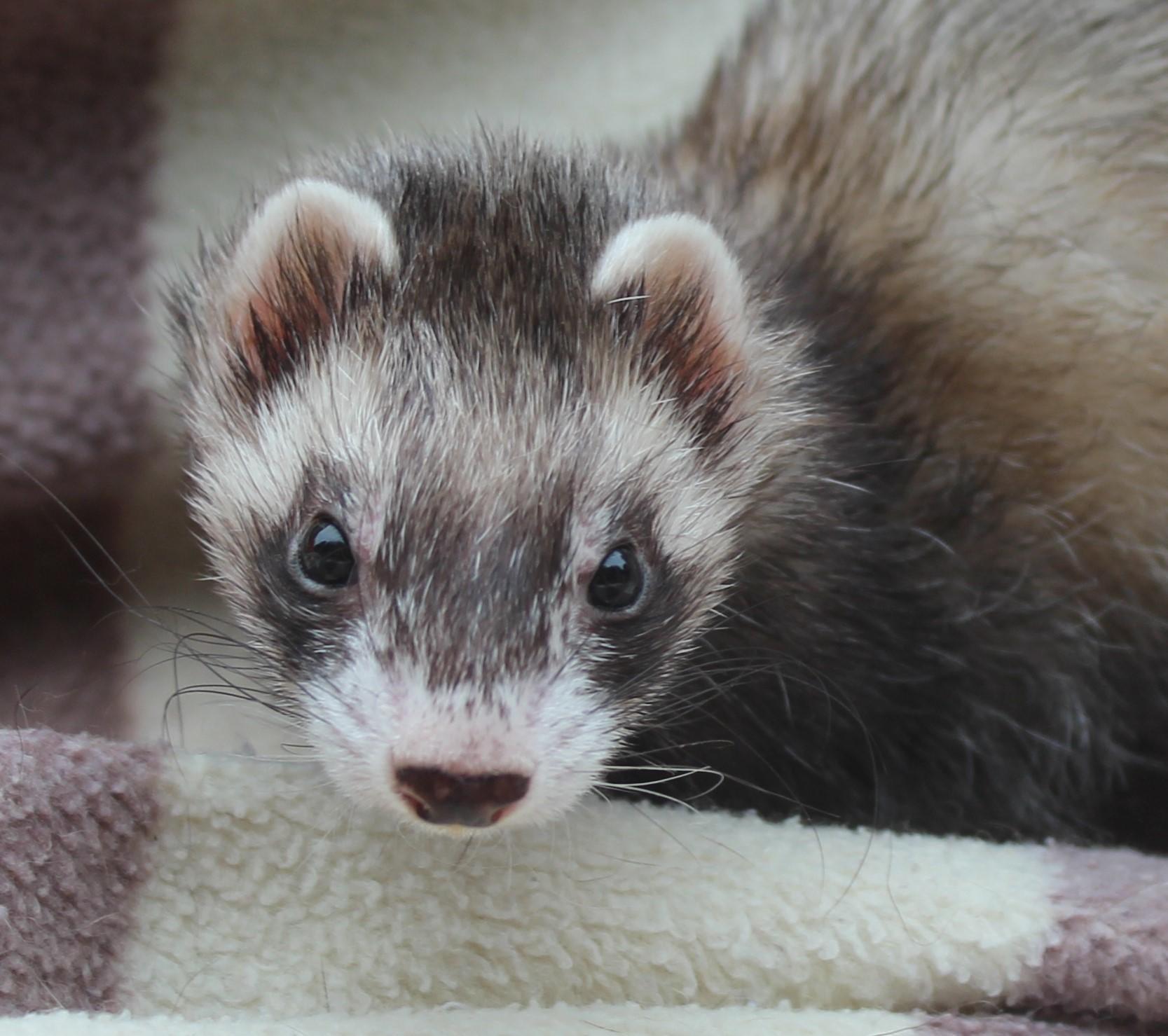 Beatrice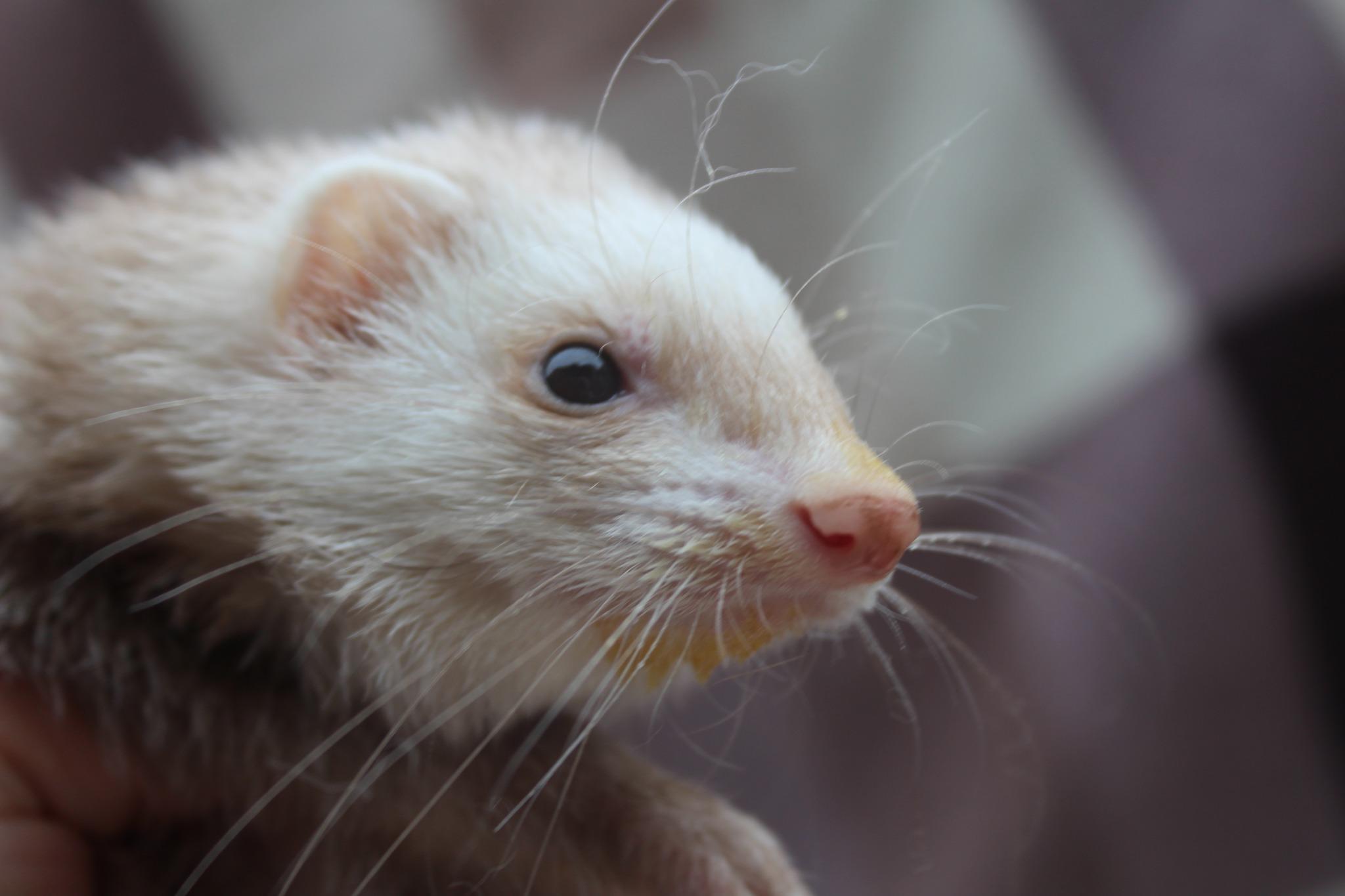 Aelia
Beatrice has a little bit of an issue lacking confidence and will therefore sometimes grab flesh, though we are working with her on it. She is otherwise a very sweet girl.
Aelia has a very sweet temperament but unfortunately has lymphoma. It has been decided that her ongoing health needs are best met at the rescue, where she can be monitored and kept with her bonded sister Beatrice.
Eevee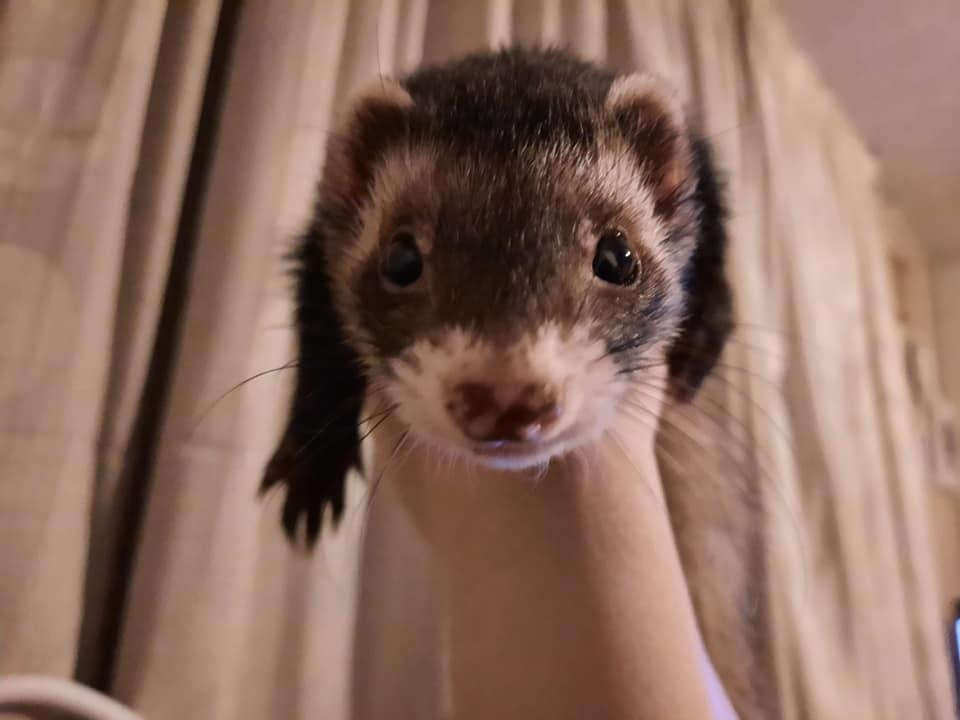 Believed to have been born in 2015, Eevee is on permanent foster. A very sweet polecat coloured jill, she does NOT want to mix with any ferrets under any circumstances!
Eevee is surgically neutered, vaccinated and microchipped. Eevee has also been implanted as a precaution with her being an older jill who has spent all of her life indoors.
Due to her age, reluctance to mix and her health issues, Eevee is now on permanent foster. This means she gets the benefit of a stable and loving home, but the rescue still takes care of all her veterinary needs.