Adopt a Ferret
Ferrets looking for forever homes
All adult ferrets are neutered, microchipped and vaccinated with Nobivac DHP (1 full vial) before rehoming. Their vaccination cards will be given to the new owners along with relevant paperwork (during the current COVID vet arrangements, we are being sent emails with the batch number of vaccination on, rather than a vaccination card). We also transfer the microchip into your details free of charge.
Adoption fee is £55 for neutered adults and kits over 6 months old.
Adoption fee is £30 for unneutered kits.
A contract will be signed by the new owner for the kit to be neutered when old enough, for which the new owner is solely responsible for the cost.
Kits!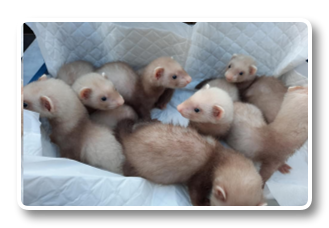 We have lots of this years unwanted kits available.
Rowan and Olive are sandy sisters born 2021. They are typically nippy kits but very gentle with it. Frou Frou is another sandy jill kit of a similar age, who can be a bit more bitey and needs a more patient home.
Other kits also available - view on our facebook page
Anna & Elsa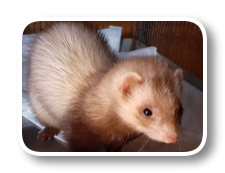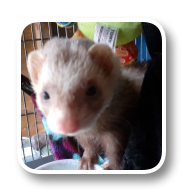 Anna (slightly darker) & Elsa (paler) are sandy jills - Born 2016
Anna & Elsa are sisters. Elsa can have a bit of a temper on her. Being older automatically makes them harder to rehome, but we need to find a home for these girls and they must go together.
Both are neutered, microchipped and vaccinated and ready for their forever home. They are currently living with the sandy jill kits and a young hob kit.
Patsy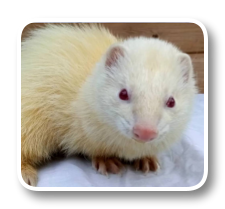 Patsy is an albino jill, believed to be born in 2017.
Patsy is a very shy girl, she bites out of fear. Needs a very patient and understanding home. She does mix with others but can be resistant with some ferrets.
She is neutered, microchipped and vaccinated and is ready for her forever home.
Snorri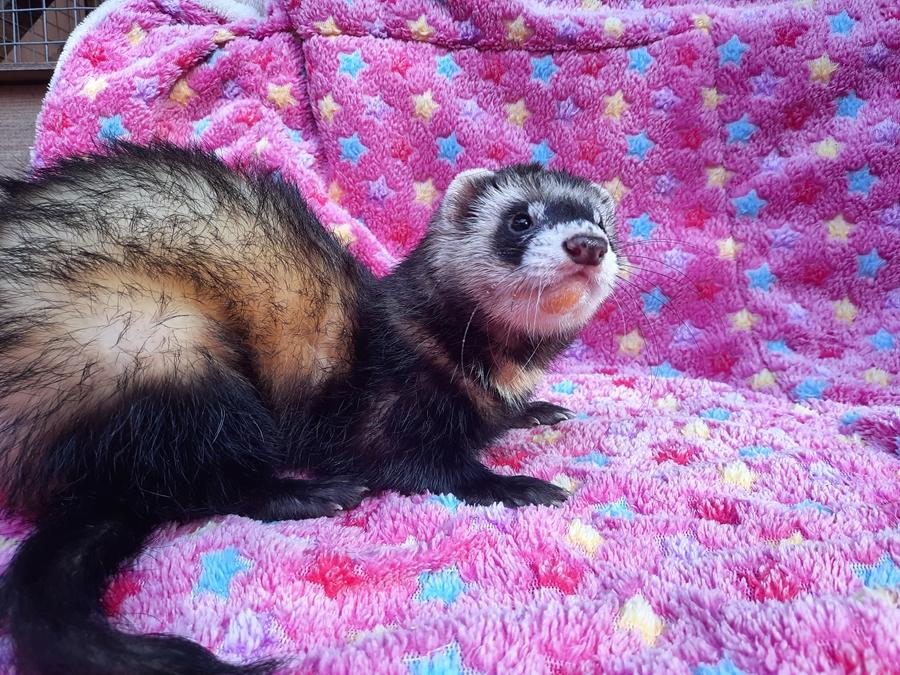 Snorri is a polecat coloured hob, believed to have been born in 2020.
Snorri is very sweet, but also a bit timid and shy. He will nip and sometimes does do so hard if he is scared. He needs a patient home.
Snorri is currently living with a group of this years kits and has had no trouble mixing.
Snorri is neutered, vaccinated and microchipped.
This is just a selection of the ferrets looking for homes at Fluffy Retreat,
to see more please visit our Facebook Adoption Album